My journey towards art history reveals an odyssey of self-discovery and self-actualization.


       Who' da thunk it?  A shy, withdrawn Chinese girl molts her bromidic exoskeleton and turns bright and brimming with confidence.  My journey towards art history reveals an odyssey of self-discovery and self-realization. It's a story of love, passion and dedication.
      Up until six years ago, nothing distinguished me from others in my circle of elite students from China – a valedictorian in high school, a top graduate from the most prestigious university in China, continued to a top U.S. graduate school with scholarships, then, in line with the custom, entered the ranks of consulting upon graduation – a résumé that distinguished me in any interview, yet enshrouded my struggles against a crawling desolation: as I approached external success, I became estranged with myself. 
       Growing up in a culture that values conformity and embraces a materialistic view of success, I was destined to the rat-race, chasing goals that lacked intrinsic meaning to me. Facing the dark abyss of disconnectedness, I strived to collect myself and set out on the journey to make meaning for myself. I decided to take a close look back at my past and retrace my steps to find moments when, as I was soldiering along a pre-laid path, I felt genuine passion and interest for a subject.
First, I recollected the memory of what had made my college life so special.
 I still remember how the historians' puzzle-solving process — assembling historical evidence piece by piece, lifting guises and peeling off superficial covers, and revealing the real connection between historical records — enchanted me so much that I spent the whole summer in the library, devouring literature on Chinese history. 
At the same time, through courses in my dual-major, I refined my understanding of the world both in a figurative way through mapping and design from my geography-based urban planning training, and in an abstract way through algorithms and models from the economics program. 
I still value, even today, the holistic appreciation of human geography, urban planning, and economics that I matured over those years. Nevertheless, it was the re-emergence of my fascination about history that advanced me further on my journey towards self-realization. But I still hadn't arrived. 
It's a story of love, passion and dedication.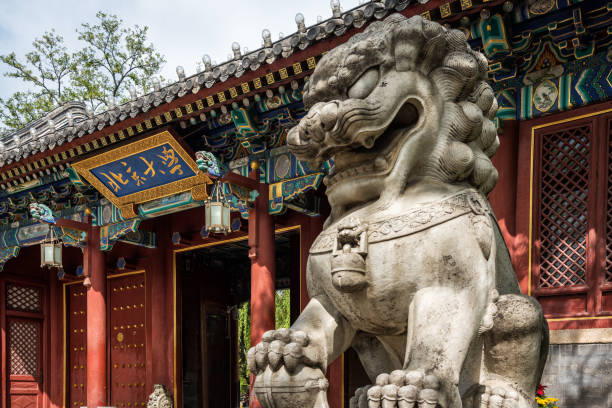 Digging deeper, I realized that by focusing solely on China, I was missing the larger picture. Studying world economic history in college awakened me to the rise and decline of the empires in the Early modern time. 
Looking back, I realized that's when I fell for the Dutch Republic – the economic empire rooted in an urban, merchant-dominated society with an open mind and insatiable curiosities towards the rest of the world – an attitude I related immediately to myself. What amazed me in particular was the Dutch East Indian Company's international trade: it bridged the cultures across the Eurasian continent through the trade of objects like Chinese porcelain hundreds of years ago. 
These studies spoke to my cosmopolitan yearning, inspired me to acquire a global perspective, and spurred me to leave China for the U.S. to investigate the sources and contingencies of globalization – I spent the summer of my junior year at Berkeley, studying globalization. Soon after, I applied for graduate school in the States. A year later, I started my dual-masters' program at MIT. "Go global!" I heard my true self shouting with excitement.
 I still remember how the historians' puzzle-Just like there is no better place than the U.S. to become a cosmopolitan, there is no better place to advance technical skills than MIT. While expanding my technical capability, my obsession with arts flourished. Growing up in China, my only window to works of Western Art were printed copies in books. During my protracted visits to the Museum of Fine Arts, Boston, I found myself at home at last:
As I unearthed arts, the last missing piece of my passion, I re-connected with myself at last and found my calling – art history in a digital and global context. 
With that self-realization, I acquired new confidence, resilience, and strength to redefine my distinctiveness and inimitability against the obligatory and common standards I had inherited from my culture. When I saw the Chinese porcelain in Willem Kalf's still life, when I started to probe the question of the mobility of objects and ideas, all the tools and skills I had developed over the years found their niches; and my fascination for the Dutch Republic was re-kindled immediately.
Finally, I understood MIT's motto, "Mens et Manus", mind and hand; mind goes before hand. In art history, the manus I had been training for so long finally found its mens. Passion endowed me with the courage to leap into an entirely new field, and to replace a pattern of expected outcomes with one of desired outcomes. Immediately, I started preparing for this leap.
In art history, the
manus
I had been training for so long finally found its
mens
.
I was living
three
lives: a

marathoner

in the morning; a

consultant

during the day; and an eager and curious

pupil of art history

at night
For the next two years, I was living three lives: in the morning, I was a marathoner in training, logging my miles along the Charles River; during the day, I was a professional consultant, dealing with data and clients, honing my analytical and communication skills; at night, I was an eager and curious pupil of art history, reading fervently and extensively to quench my thirst for a better understanding of the discipline. I tested my enthusiasm for early modern Dutch art history by taking a survey course at Boston University to explore other epochs and geographies – even auditing lectures on Chinese art. 
Yet, I always returned my gaze to the arts of early modern Low Countries, rich in quantity and high in quality, behind which shines the mind of curious cosmopolitans, that held me spellbound. 
Besides my self-study, I sought advice from professors all over the world – including many professors who later became my mentors and dear friends, who, then,  gave me invaluable suggestions and generously shared the essential readings in this field, for which I will always be grateful. When the day finally came, I cheerfully quit my promising job, left other peoples' expectations behind, and started a new life in Amsterdam, living my dream.
However, it was then when the real challenges began. Without an extensive background in art history, there was so much to learn, especially living in a country where another language is spoken. When my classmates were reading literature in their native language, I was learning Dutch from scratch and labored through pages they easily skimmed through. In spite of those difficulties, my determination drove me forward. Soon I knew every librarian in the Rijksmuseum library by name and they knew me, the Chinese girl always buried in a huge pile of books in different languages, none of them Chinese.  Despite some occasional setbacks, I continue, headstrong, to pursue my passion for early modern Dutch art and for its global reach through commerce.
I, as the master painters I studied, am driven by the avid ambition and firm resolve to become an avant-garde art historian bringing the art of humanities research and the science of advanced technology together. 
Like Rembrandt's pupil and art theorist, Samuel van Hoogstraten, said to the young artists in training: "Laet d'eerzucht vry uw slaepen verhinderen (let ambition prevent you from sleeping)." Until I realize my dream, I'm sleepless in Amsterdam.
"Laet d'eerzucht vry uw slaepen verhinderen. "

Let ambition keep you awake.
--- Hoogstraten