Click titles to the read the article(s) online
Boedelinventarissen als bron voor reconstructie van interieurs (w/ C. Piccoli)
Estate inventories as sources and tools to reconstruct domestic interiors in seventeenth-century Amsterdam: Ongoing research at the Virtual Interiors project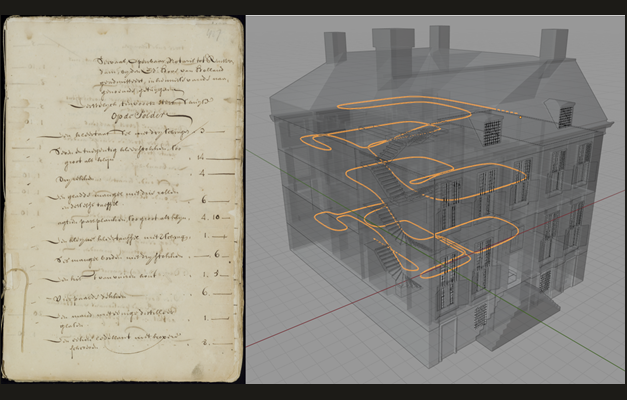 Jaarboek Amstelodamum 2022 forthcoming
Virtual Interiors en de gelaagde stad. Een inkijk in een digitaal lab voor een ruimtelijke geschiedenis van Amsterdam
Together with Charles van den Heuvel, Gabri van Tussenbroek, Julia Noordegraaf, and Chiara Piccoli. 
Stadsgeschiedenis, 2022 forthcoming 
This article connects artists through the mutual subject matters for the first time and revisits Montias' product and process innovations.
Early Modern Low Countries, 2021, 5(2), pp. 216–249
Computer assisted textual analysis of the vocabularies in contemporary writings and inventories to describe paintings and painters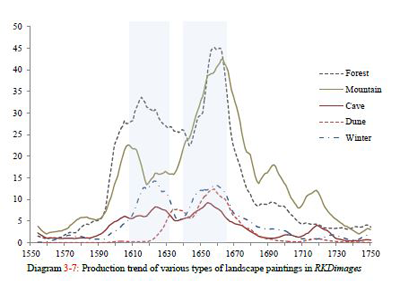 Osnabrugge, M. (ed.) Questioning Pictorial Genres in Dutch Seventeenth-Century Art, Brepols, 2021, pp. 43-71.
This essay proposes a new approach to studying workshop practice in the seventeenth century through a combination of quantitative analysis and biographical research.
Journal of Historians of Netherlandish Art 12:1 (Winter Issue 2021)
This article visualizes and analyzes the trend of painting production in the Dutch Republic throughout the 17th-century.
Arts, Special Issue: Art Markets and Digital Histories, 2019 8(2), 72.